David Beyda, headshot photographer
Energy... Personality... Success!
My Goal is to Create a Special Environment During the Headshot Session
ABOUT DAVID'S PHILOSOPHY
David Beyda opened his headshot studio, The David Beyda Studio, in New York City, in 1997. Specializing in headshots and portraiture.
Whether it be an entire company of hundreds of employees needing professional headshots or an individual in need of a dating photo.  The David Beyda Studio is experienced and ready to proceed in a thoughtful and professional manner. Check out our testimonials.
David has photographed thousands of New York's most impressive heads. A diverse pool of subjects, including business professionals in all fields, actors and models of every level of professional achievement, politicians, scientists, authors, and people of all backgrounds for their business and personal photos.  Developing his philosophy of "Energy, Personality and Success…".
Energizing his subject by welcoming positivity in any form is the first essential step to achieving this goal. Gaining their confidence through meaningful distraction will release their personality. Then everybody will feel good and the photos will look amazing and that's success!
Read more below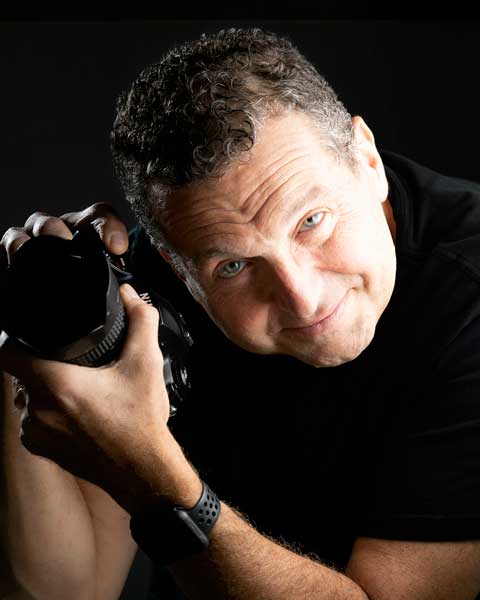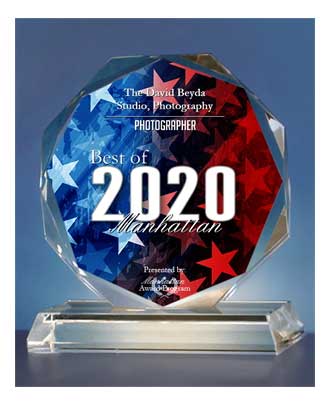 ENERGY:
Energizing the photoshoot and by extension the subject welcoming positivity in any form; i.e. if it's raining its still a beautiful day!
PERSONALITY
Meaningful distraction, leading in many cases to meaningless fun, is the antidote to stress and worries and will release the personality.
SUCCESS
Once the subject is feeling good and is being related to as a real person, trust develops and happiness blossoms and all the photos will look great!
MORE ABOUT DAVID'S PHILOSOPHY
David feels that it's important to create a fun and accepting atmosphere during the photo shoot.  It's a sensitive moment for the portrait subject as he or she will be concerned about their appearance; age, weight, wrinkles, etc.  All can be adjusted. However, more important than the skillful adjustment of the physical elements – whether it be through the careful use of lighting and angles during the photoshoot or the magical application of photoshop retouching – is the skillful adjustment of the mood of your subject.  
Bringing that mood up is at the core of David's headshot technique. In order to get good energy flowing he gets to know his subject in a positive way.  He will always like his subject and accept them for who they are. David is an inquisitive photographer who will be looking for clues from his subject to start a conversation; to begin the schmooze (a French word for chatting).
His subject may be asking or simply wondering "Do I look good…?"  At that pivotal moment a wrong move or just a bit of inattentiveness can throw the subject off.  Thats when David will ask about something completely unrelated. Hopefully, he will hit on something early and engage his subject in distracting chatter; motorcycles, flowers, cheesecake, sunspots, Stonehendge, the history of the No. 1 Train;  you name it (he never uses the same thing twice). Thats when the magic happens. The concerns of the subject will vanish and the personality can shine through.
Sensitivity during a portrait photo session is of paramount importance to David. Whether for the corporate executive photo, for the actors headshot or for the dating photo. Using his five senses and even his sixth sense is absolutely necessary.  Noticing those small physical characteristics that his subject may be self conscience about and then, depending on the signals present or sensed, either addressing those issues – by reassuring that human being that all will be done to mitigate those  – or choosing not to say anything.  Of course always taking the extra time to choose angles and lighting – and using distractions like humor – to get that great shot!
HIGHLY EXPERIENCED HEADSHOT PHOTOGRAPHER
A Commitment to Customer Satisfaction
I Will Try Anything to Bring Energy and Beauty to Every Headshot I Do
HEADSHOT FACT

What makes people want to meet you from your headshot? That real, thinking, feeling, person portrayed there. There is nothing more interesting than you…naturally. David's goal is to capture you as you would be in nature. This is what makes a great headshot.